What inspired you to start your small business? What inspires you to get up every day and keep building that business? Here are three of my inspirations.
A few of my inspirations.
At Commonwealth Capital, we believe that small businesses work best when working with another small business. Small businesses, regardless of their industry, face similar challenges day-in, day-out.
With that in mind, I'd like to take a moment to give you a few clues into what motivates us and why we are so passionate about providing working capital to small businesses.
Andrew Carnegie
I find the Second American Industrial Revolution absolutely fascinating. The sheer scope of what was being done in the United States is staggering. This age is commonly thought to have started with Andrew Carnegie bringing the Bessemer Steel process to the United States.
The brief paragraphs below will follow the Andrew Carnegie Dictum:
To spend the first third of one's life getting all the education one can.
To spend the next third making all the money one can.
To spend the last third giving it all away for worthwhile causes.
Carnegie grew up in poverty. He was born in Scotland and emigrated to Pennsylvania with his family on borrowed money. As he grew, Carnegie rose through the ranks of the Pennsylvania Railroad and learned a lot about how to manage a business.
After the Civil War, Carnegie saw that steel was the future and focused on bringing that future about through the Bessemer process for making steel. This process, along with his business savvy (and possibly some nefarious dealings), caused Carnegie to become the dominant force in American steelmaking.
Carnegie's absolutely unbelievable wealth enabled him to complete the third part of his dictum: giving it away. Carnegie spent millions to found libraries. While now overshadowed by immediate access to nearly every piece of information imaginable in the palm of our hand, the public library system in the United States is quite a wonder. This system was pivotal in building an educated populace. I'd also speculate that the library system, as started by Carnegie, has helped create more small businesses than any other program, public or private.
Our hope is that by providing financing to small businesses throughout Minnesota and the upper Midwest, someday one of those clients will have the same impact on the world that Andrew Carnegie did.
This is a very brief summary of why I find Andrew Carnegie inspirational. I am by no means advocating many of his methods. He is a very complex character and if you are interested in learning more, I highly recommend reading the biography Andrew Carnegie by David Nasaw.
My Wife's Grandfather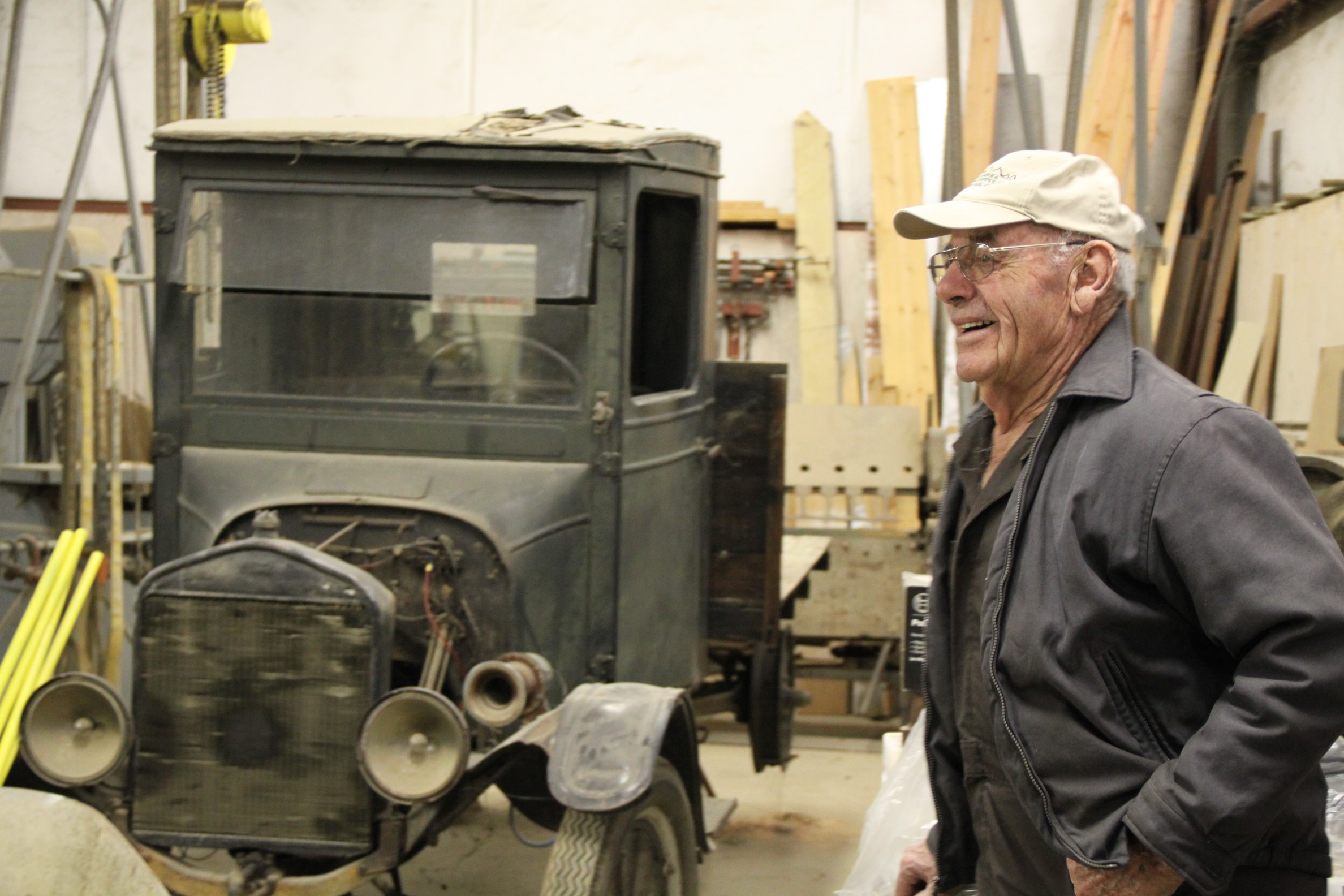 There aren't many people more inspiring to me than my wife's late grandfather, Roger Miller. He grew up in rural Illinois during the Depression. He had a mechanical aptitude from a very early age, helping assemble the family's first tractor under an oak tree on the family farm. During World War II he served in the Navy in the South Pacific as a mechanic.
His first piece of machinery was this Southbend metal lathe.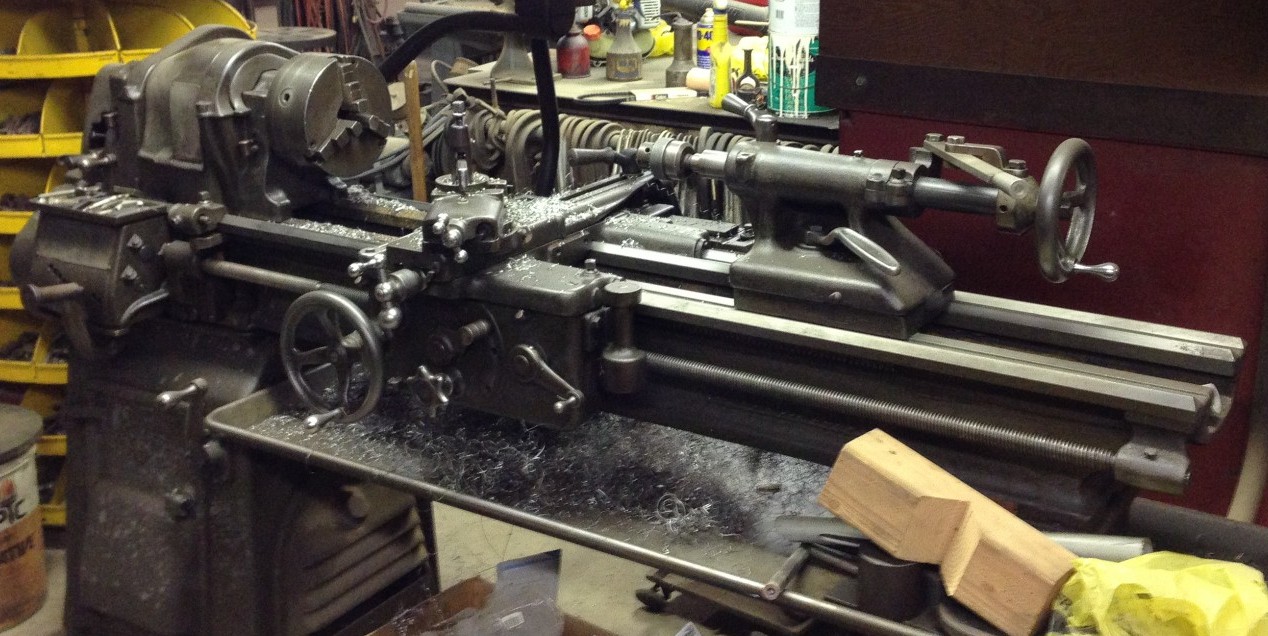 After the war was over, the sailors were able to take up to 30 pounds of Navy goods off the ship with them. Roger had apparently taken quite the liking to this lathe. This lathe is about 6 feet long and probably a few hundred pounds. As legend has it, the officer checking him off the ship was fond of scotch, and the rest is history. And thus, his career was started.
He was a welder and metalsmith in southern California as the area was rapidly growing. At that time, southern California had a strong agricultural base, and he made some amazing things for the farmers. He made things with his hands. Sometimes they were small things, and sometimes they were large things (see below). Even with the proliferation of hardware startups today, very few people are actually making physical things.

It's easy to think that if someone is mechanical that they're not creative in the same way as someone who paints, for example. This couldn't be farther from the truth. He was a man who always saw a solution to a problem. And an elegant solution. His welds are things of beauty.
He was a small business owner his entire life. When we were going through his shop, I found invoices for work he had done up through the summer of 2011. He was charging $50/hour, which isn't bad considering he was almost 90.
While he never built the world's largest welding company, he built solutions that solved problems for farmers, manufacturing companies, truck drivers, and everyone in between. He even built kosher countertops out of stainless steel for the local rabbi.
Roger passed away last summer, but his legacy of building creative solutions to problems people thought couldn't be solved is what inspires us to continue helping entrepreneurs with their working capital needs.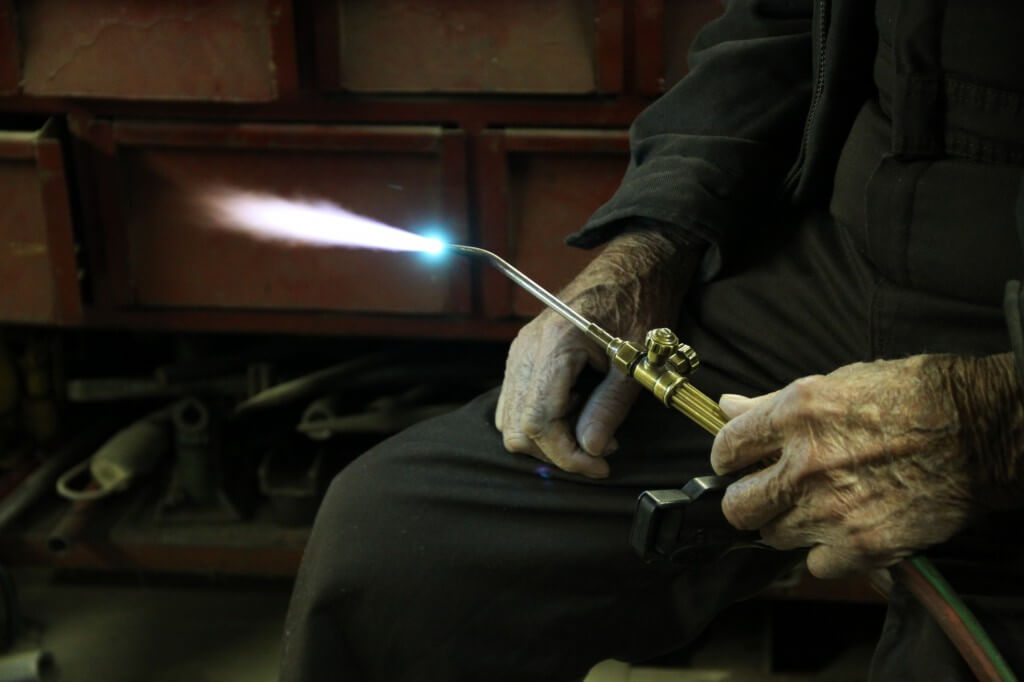 Our Clients
While they're last on the list, they're certainly not the least. There is nothing more satisfying than seeing a small business beat their goals because they have adequate working capital. Sometimes that's doubling their sales in a year, sometimes that's adding a new employee or two so they can spend more time with their family, and sometimes that's being able to position the business to be sold. Whatever the reason, we find our daily interactions with our small businesses clients to be fun and exciting.
Our clients aren't yet on any list from Forbes, Fortune, or S&P, but they are the lifeblood of the economy. They are the ones taking risks by hiring people, not large companies. They're the ones buying from other small businesses, keeping their hard-earned dollars invested in the local economy. They're the ones buying equipment, buildings, and supplies.
From new businesses who have barely booked their first sale to those overnight success stories 20 years in the making, there is something special about what each of our clients does. They create jobs, take risks, and keep our nation moving forward.
To each and every one who is working on going from good to great, you inspire us. Keep at it!
This post is in a series we are writing for National Small Business Week. For all of our posts on National Small Business Week, click here.