QUALITY. PASSION. LEADERSHIP.
We believe the quality and passion of our people, from our leadership to our relationship managers, is what allows us to best serve our clients' needs.
Ben Van Zee founded Commonwealth Capital in 2011 with the goal of bringing accounts receivable factoring solutions to small, underserved business in the Upper Midwest United States.
Prior to starting Commonwealth Capital, he oversaw the acquisition, repositioning, and marketing of distressed properties for his family's real estate business as well the origination and administration of its construction lending portfolio. It was through his experiences working with banks and small businesses that his passion to help small, growing companies started.
At Commonwealth Capital he leads the company across its sales and marketing efforts, along with overseeing credit and underwriting. His continued study in various areas of business and finance helps him develop innovative ways to help businesses meet their working capital needs.
He is a member of the Commercial Finance Association, the Risk Management Association, and the International Factoring Association. He has completed professional development classes at the University of St. Thomas and is a graduate of Hennepin Technical College.
A lifelong entrepreneur, Klaas co-founded Commonwealth Capital with Ben to bring new financing solutions to area businesses to help grow their businesses. Over his career, Klaas has founded several businesses (The Glass Van, Van Zee Realty, Van Zee Homes) and is a professional real estate investor. He has developed over 1,200 acres of land for single-family homes, giving him a wealth of leadership, business and finance experience. Well-respected in the business community, he was awarded the 1996 Person of the Year by the Minnesota Department of Natural Resources, and is a four-time Reggie Awardsm Winner (created to recognize outstanding achievement by member builders in the design, quality and value of their homes).
He is a member of the International Factoring Association and a graduate of Central University of Iowa.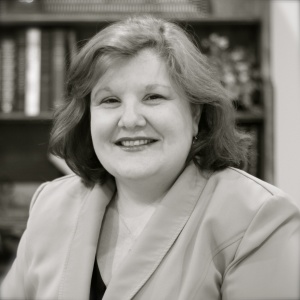 Merry Close, Account Manager – Certified Account Executive in Factoring, Freight Factoring Expert
Merry has been in factoring industry since 2003. Prior to her factoring career, she had several years of experience in customer service. Merry also used her expertise in factoring and customer service to work as a tax preparer for 5 tax seasons. In all of these roles Merry has been tapped to train, mentor, and coach new hires and her co-workers. One of Merry's favorite parts of her job is seeing her customers develop and grow their business. She is an expert on how factoring can contribute to a company's success and growth.
Merry has been with Commonwealth since 2013. She is a graduate of Iowa State University. She is a Certified Account Executive in Factoring. She and her family enjoy bike rides, Renaissance fairs, movies, antiques, reading, and watching professional football. Go Steelers!