There are many reasons a business might need accounts receivable financing, whether growing beyond a bank's lending limits, an inability to secure bank financing, or just an unwillingness to borrow from family and friends. No matter the reason, businesses of all kinds look to Commonwealth as an indispensable resource, from startups to well-established companies to businesses in transition.
We advance cash on your accounts receivable, an innovative but simple 3-step practice commonly referred to as factoring
You continue to work as you always have, providing quality products or services to your customers.
We purchase your accounts receivable, giving you up to 85 percent of the value of your invoice in as little as 24 hours so you have cash in hand.
We follow up with your customer to receive payment on the invoices. Once the invoice is paid, we forward the balance of the invoice amount to you, minus a fee.
How does accounts receivable financing work?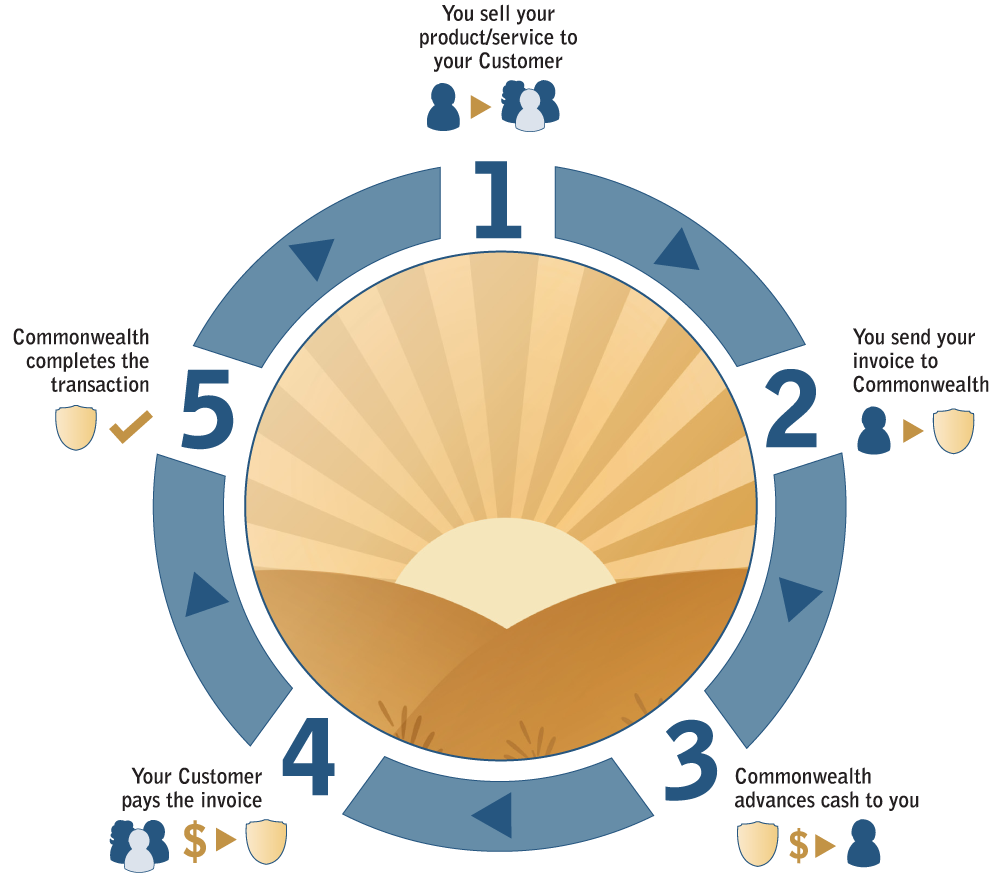 Sales turn into cash almost instantly, relieving the stress of being in a cash crunch. You get accelerated cash flow when you need it to help your business grow, meet payroll, manage overhead – any working capital need. Plus:
You'll have access to the cash you need to pay bills quickly, enabling you to take advantage of vendor discounts.
We handle your customers and receivables professionally and personally, a task you may not have time or staff to do.
You save valuable management time so you can concentrate on your core operations.